Adventures in Academic Cartography: A Memoir
When asked about this project, I've described it as "a memoir of sort," which seems an accurate description of an overtly historical book focused on the author's career and relying heavily on memory and personal knowledge. I added "of sort" because there's neither a coming-of-age story here nor a focus (as the Biography section at your local Barnes and Noble might suggest) on military conflict, political intrigue, corporate skullduggery, or bad parenting. What I've written is a personal history of cartography covering slightly more than a half-century, from the early 1960s through the early 2010s, and told very differently than in Cartography in the Twentieth Century, which the University of Chicago Press will release in April 2015 as Volume Six of the History of Cartography. As volume editor, I recruited more than three hundred authors and coauthors, whose 529 encyclopedia entries provide as thorough and comprehensive a treatment of the last century as my million-word, thousand-illustration budget would allow. First-person pronouns are rare, the individual contributor's voice is necessarily muted, and opinions are offered subtly, if at all. Volume Six's broad approach contrasts markedly with this book's more drilled-down view of recent cartographic history.

My title, Adventures in Academic Cartography, links a word that connotes interesting stories with academic cartography, a new "institutional endeavor" (to use my friend Matthew Edney's term) that emerged in the twentieth century along with overhead imaging and dynamic cartography—new "modes of mapping practice" that revolutionized the ways maps are made and used. When I started graduate school in the mid-1960s, academic cartography was a barely recognizable specialty within American geography, but over the next few decades its narrow focus on making maps evolved to include the broader study of the map's impacts and implications.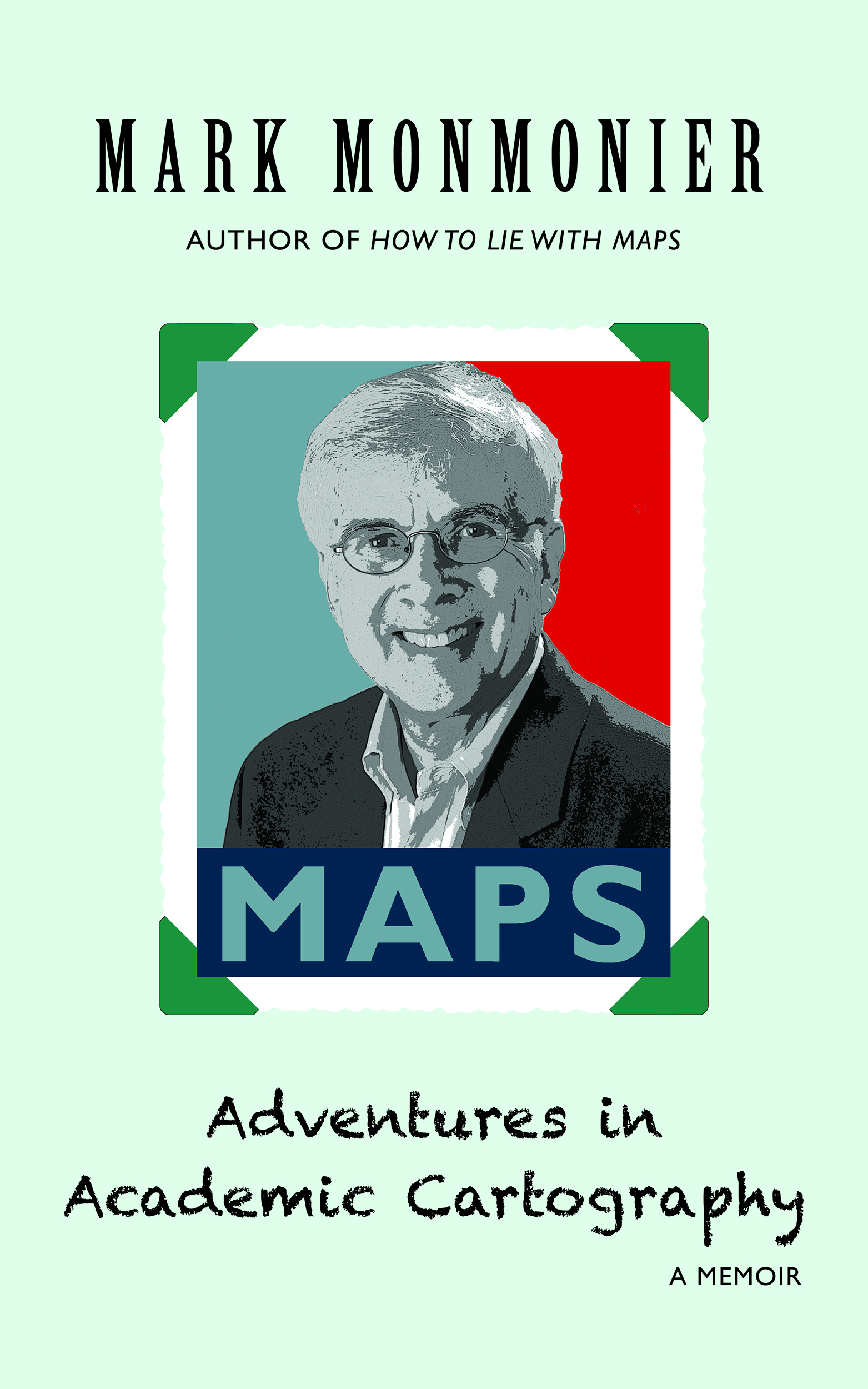 Table of Contents
      Preface
  1  Background
  2  Cart Labs
  3  Research Streams
  4  Books
  5  Service
  6  Consulting
  7  History
  8  "Theory"
  9  Map Collecting
10  Writing
11  Epilog
      Bibliographic Essay
      Index (paperback only)
      Photo Gallery

An odd footnote, not mentioned in Adventures. The document in the link below discusses a job interview at Clark University that occurred in early 1978, a year before Syracuse promoted me to full professor. I have not been able to track down the sender, and cannot vouch for the authenticity of the memo included with the letter. Even so, the memo is consistent with my hunch that I did not get an offer largely because I would not leave Syracuse unless appointed as a full professor. At the time I suspected that my comparative youth might ruffle some feathers, but had no idea it would precipitate a detailed quantitative analysis. Demographic queues do matter in academia.